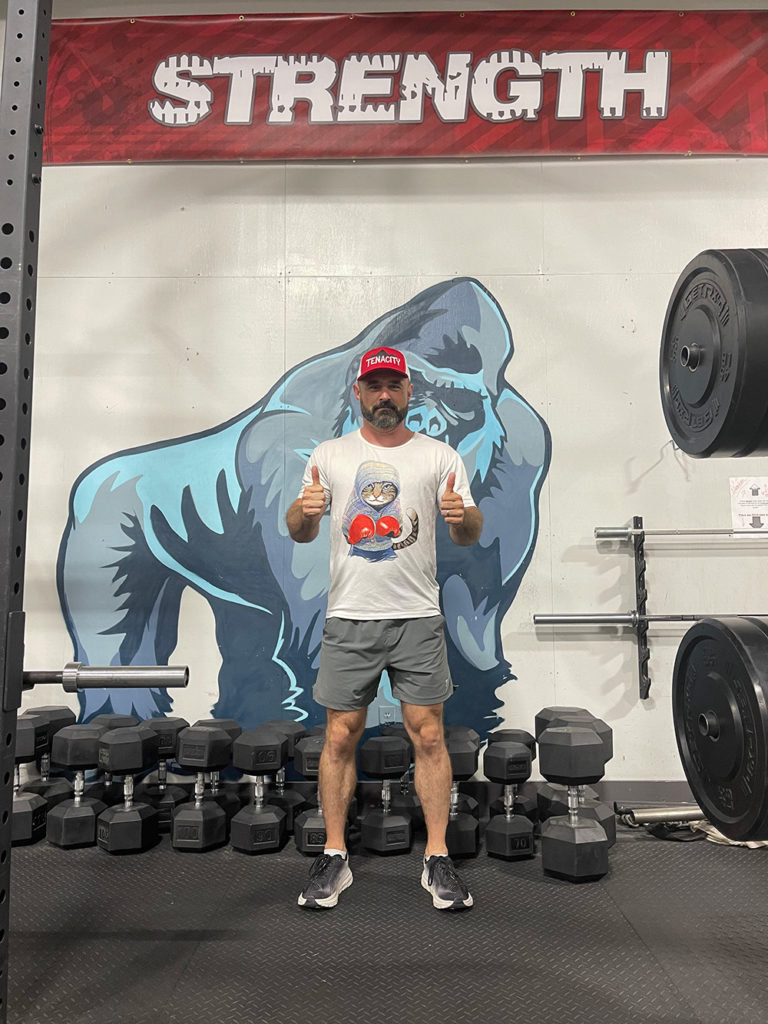 Tenacity is a 13,000 sq ft family gym that has something for everyone.
We have all the features of a standard gym such as cardio, free weights, and various weight machines. But we have so much more!
One of our strongest features is our martial arts program. This program for adults and kids includes both kickboxing and jiu jitsu.
Our kids section includes a foam pit, bounce house, ball pit, climbing walls, slides, tunnels and trampolines.
We also have a dedicated bouldering room for experienced climbers, plus a beginner climbing wall.
Our gym is built for everyone but especially for families. We encourage you to come check us out and become part of OUR family!
Tenacity was founded by Micah Sparacio as a way to encourage fitness in the community and also provide his 7 kids with a strong foundation of health.
Over it's first decade, Tenacity has grown into a strong community thanks to the leadership of Jon Haskew (BJJ), Jackie Thompson (Yoga), Amy Cook (Over 40 Fitness) and Alex Roberts (Kickboxing).